Dr. Vishal Rao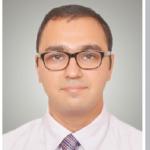 Specialization :
Head & Neck Oncology Surgery
Introduction
Dr. Vishal Rao completed his post-graduation in otolaryngology - head & neck surgery in Karnataka, after which he did a fellowship in head & neck oncology surgery in Mumbai. He also served as a visiting scholar at the Pittsburgh School of Medicine.
He has more than 20 national and international publications to his credit. He has received many national and international awards. His areas of interest include cancer prevention and anti-tobacco programmes.
Dr. Rao's area of expertise is head & neck surgery which includes, surgery for benign and malignant tumours of the thyroid, parotid and salivary gland surgeries, complex neck surgeries such as radical and modified neck dissections, carotid body, other vascular tumours and parapharyngeal space tumours.
Dr. Rao has experience in transoral laser surgeries for early oral and voice box cancers and surgical organ preservation. He also has a special interest in management of tumours of paranasal sinus and endoscopic skull base surgery with complex reconstructions.