Dr. Rahul R. Modi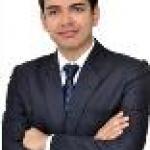 Introduction
Dr Rahul Modi is working as a Visiting Consultant - ENT and Head & Neck Surgeon at Dr L H Hiranandani Hospital since August 2015 His areas of special interests include surgery for thyroid cancer & hyperparathyroidism, surgery for laryngeal stenosis & cancers, surgery for snoring & sleep apnea and endoscopic sinus surgery.
He is an alumnus of the renowned Massachusetts General Hospital (MGH), Harvard Medical School, Boston, USA, from where he has completed his fellowship in Head and Neck (Endocrine) surgery. A graduate of the Seth G. S. Medical College & K.E.M. Hospital, Mumbai, he completed his training in ENT and Head & Neck Surgery from the prestigious Postgraduate Institute of Medical Education & Research, Chandigarh.
He brings with him a fine and a rare experience of working in two of the most reputed medical centres in the world, i.e. the Massachusetts General Hospital (MGH) and Stanford University, USA. MGH has been recently voted as the number 1 Hospital across the U.S. and has one of the largest thyroid and parathyroid surgery programs in the world. His clinical focus at MGH was on the use of intra-operative nerve monitoring which has proven utility in performing safe head and neck surgery. Dr Modi has performed and participated in more than 500 complex head and neck surgical oncology procedures. He has also received specialized training in organ preservation and voice – rehabilitation following laryngeal cancer surgery under the guidance of Dr. Sultan Pradhan.
He was also a visiting faculty at Stanford University, USA which is one of the largest centres in the world specializing in surgical cure for obstructive sleep apnea. His clinical focus here was to provide individualized treatment to patients suffering from obstructive sleep apnea. Before embarking on to the United States of America for higher surgical education, he was working for 4 years as an Assistant Professor at L.T.M. General Hospital, Mumbai which is one of the largest tertiary care referral hospitals in the country. His area of focus here was surgery for head & neck cancer, endoscopic sinus and skull base surgery for treatment of recurrent sinusitis, tumours of nose and base of skull and CSF rhinorrhea repair. He also has a rich experience in performing various microscopic ear surgeries and surgeries for laryngotracheal stenosis.
Along with a vast experience of performing more than 1000 surgeries addressing both routine and complex ENT problems, Dr. Modi has undertaken various clinical and laboratory research projects. He has won several awards and has a number of national & international publications to his credit. During his tenure at L.T.M. General Hospital, he had organized various surgical courses to train practicing ENT surgeons in endoscopic sinus and skull base surgery, temporal bone surgery and surgery for laryngotracheal stenosis. He also actively participates in activities of several organizations such as the International Surgical Sleep Society, Foundation of Head and Neck Oncology, Skull base surgery society of India & Association of Otolaryngologists of India in different capacities.
Fellowships and Memberships
American Head & Neck Society (AHNS) certified Clinical fellowship in Advanced Head and Neck Oncologic Surgery – Massachusetts Eye and Ear Infirmary / Massachusetts General Hospital, Harvard Medical School, Boston, USA - 2014-15.