Dr. Sachin Suresh Jadhav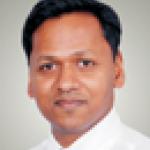 Specialization :
Hematology and Bone Marrow Transplantation
Fellowships and Memberships
Fellowship in Leukemia Bone marrow trasnplantation University of British Columbia, Vancouver, BC, Canada Vancouver
Coastal Health Department of Hematology September 2011-August 2012
Unique Contribution
Great Ormond Street Hospital, London, UK September 2012- November 2012 Clinical Attachment in Immunology and Pediatric Bone Marrow Transplantation
Clinical Attachee in Pediatrics
Working in one of the largest and most advance Immunology and Pediatric bone marrow transplant centre in the world.
Area of work includes inpatient and clinics of new and follow-up patients with immunodeficiencies and those who have undergone bone marrow transplant. Out-patient clinic of patients with primary immunodeficiencies, both pre and post-stem cell transplantation and gene therapy.