Dr. Mahesh Rajashekaraiah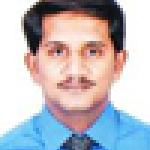 Dr. Mahesh Rajashekaraiah
Specialization :
Bone Marrow Transplantation
Introduction
Dr. Mahesh Rajashekaraiah, is currently working at BGS Global Hospitals as consultant Hematologist/hematoncologist and bone marrow transplant physician. He is a keen academician. He worked as assistant professor in the department of internal medicine at siddartha medical college , Tumkur. He worked as superspeciality medical officer in the department of clinical hematology, KEM hospital Mumbai. He has obtained his Post-Graduate Master's degree (MD) in Internal medicine in the year 2006. He did his DM in clinical hematology from prestigious KEM hospital Mumbai. He completed his one year Leukemia andbone marrow transplant fellowship in Vancouver General hospital/BCCA, Vancouver, Canada.
His areas of interest are management of leukemias and lymphoma, stem cell transplant (autologous, allogenic & umbilical cord blood transplant), evaluation and management of bleeding disorders, blood clots, anemia.
Awards and Achievements
He has won several state and national awards. Addressed many gatherings about hematological disorders and cancer.
Stood first in the university exams conducted by Nashik university Maharashtra.
He has won several state and national awards.
Attended several national and international conferences.
Had been part of stem cell therapy conference held in Montreal in 2014.
Unique Contribution
Management of leukemias and lymphomas.
Autologous transplant for multiple myeloma on day care basis.
Thorough evaluation and management of hemoglobinopathies including bone marrow transplant for thalasemias and sickle cell disease.
Complete care of patients with bone marrow failure syndrome.