Dr. Varadarajan R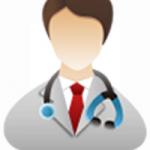 Introduction
Work Experience
Obtained training in various Biomedical Disciplines like Genetics, Biostalistics, Instrumentation, Radio-Isotopes in Medicine, Clinical Pharmacology, Haematology, etc. as a TSS Fellow, ICMR, after being selected by a nationwide competitive examination.
Trainee in Paediatric Haematology in PGIMER, Chandigarh- was running the Haematology OPD for two and half years.
Research officer, ICMR, in Dept. of Haematology, Wadia Hospital for Children & Institute of Child Health, Bombay, for 2 years.
Observer & Trainee- MRC path, Dept of Haematology, Hammersmith Hospital, London, for 7 months.
Working in Apollo Hospitals since last Assignment
Awards and Achievements
First rank in DCH (Diploma in Child Health) in the University First rank in MD (Paediatrics) in the University Gold Medals:
Pharmacology
Surgery
Paediatrics Second rank in PUC in the University, 1st rank in Tamil
Unique Contribution
Successfully completed the thesis, titled "Profile of Gastroenteritis in Malnourished Children" during the MD period.
Presented a paper titled "Impact of Medical research on Medical Education- UGs & PGs", at the Golden Jubilee Celebration, KEM Medical College, Bombay.
Successfully completed projects titled, "Profile of coagulation and fibrinolysis in neonatal septicemia"
"Development & Psychobehavioural aspects of Iron deficiency Anaemia" (ICMR)
Published papers titled, "Astudy of nonisoimmune hyperbilirubinemia in neonates"
The use of "Therapeutic Trial with Iron" as a diagnostic critierion for Iron Deficiency Anaemia. Is it feasible?