Dr. Mohamed Zehran Saipillai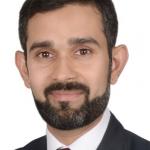 Dr. Mohamed Zehran Saipillai
Introduction
Work Experience
Dr Zehran completed his MBBS at the Sri Ramachandra Medical College and Research Institute, Chennai in 2003. He then went to the United Kingdom for further education and training where he spent over 13 years.
He initially trained as a General Physician and was awarded the MRCP (UK) by the Royal College of Physicians and then joined the very sought-after Clinical Oncology Training Programme at The Clatterbridge Cancer Centre NHS Foundation Trust, a reputed tertiary Oncology Centre near Liverpool.
Dr Zehran spent five years being dual trained in Radiation Oncology and Systemic Treatments (including Chemotherapy, Targeted / Biological Treatments, Hormone Therapy and Immunotherapy). He successfully completed the FRCR examinations ahead of time during his training.
He was then appointed as a Consultant Clinical Oncologist at The Clatterbridge Cancer Centre where he spent 3 years prior to relocating back to Chennai for family reasons.
Dr Zehran served as one of the youngest Examiners for the Final FRCR Examinations in Clinical Oncology at the Royal College of Radiologists in London and spent 3 years in that role.
Medical Council Registration
71282
Fellowships and Memberships
Member of the Royal College of Physicians - UK
Fellow of the Royal College of Radiologists – faculty of Clinical Oncology - UK
Fellow of the Royal College of Physicians of Edinburgh - UK
Fellow of the Royal College of Physicians and Surgeons of Glasgow
Tamil Nadu Medical Council - Member
Indian Medical Council - Member
Awards and Achievements
Examiner for the Final FRCR Examination at The Royal College of Radiologists' Faculty of Clinical Oncology – 2013 to 2016
Chief Organiser of The Clatterbridge Cancer Centre Final FRCR Clinical Oncology Mock Exam – 2013 to 2017
Royal College of Radiologists' Tutor for the Merseyside Clinical Oncology Training Programme – 2014 to 2016
Educational and Clinical Supervisor for the Merseyside Clinical Oncology Training Programme – 2013 to 2016